Siren - Futurist | Session IPA Gluten-free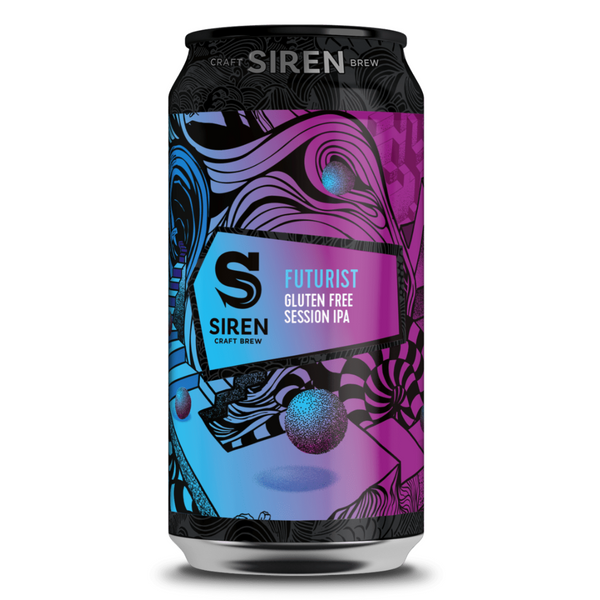 Siren - Futurist, Gluten-free Session IPA, 4.8% ABV, 440ml.
Futurist is a gluten-free beer that packs a punch! Expect aromas of grapefruit, citrus, tropical fruits and pine along with subtle orange flavours. A hint of vanilla sweetness rounds out a soft, moreish mouthfeel.
Vegan friendly.