Lowtide - The Cosmic Turtle | AF NEIPA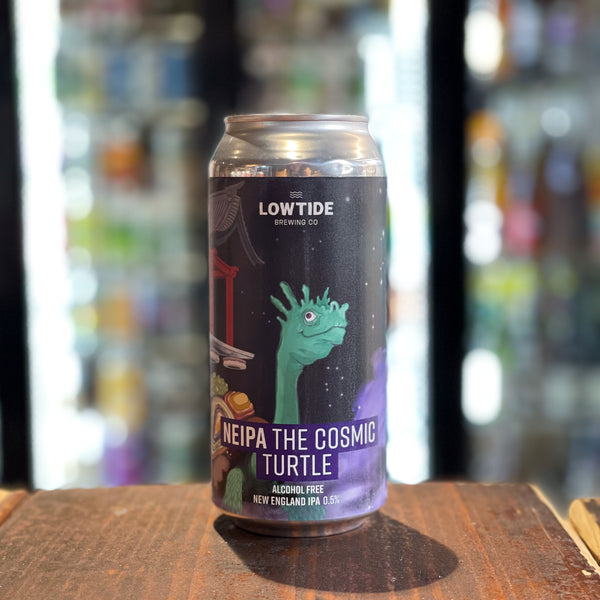 Lowtide - The Cosmic Turtle, AF NEIPA <0.5% ABV, 440ml.
A journey through space and time… complete and utter inner peace… an inter-dimensional cosmic turtle; what do these three things have in common? Nope, it's not Jeff Bezos, but our AF NEIPA, which is absolutely out of this world. This New England IPA has a beautifully pillowy mouthfeel accompanied by a phenomenal fruity aroma and taste, all owed to the truckload of hops that went into it - we're talking Citra, Mosaic, Amarillo and El Dorado....see truck loads. If you can't afford to fly yourself into the great beyond on a rocket ship, take yourselves on a cosmic journey with our NEIPA instead, it's incredible.