Duration - For The Duration | Pale Ale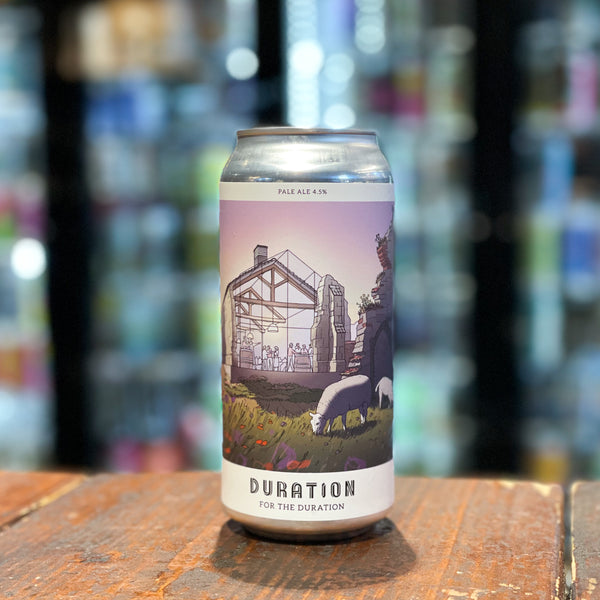 Duration - For The Duration, Pale Ale, 4.5% ABV, 440ml.
For The Duration is a Pale Ale with tropical and citrus notes and soft bitterness and the official beer of our crowdfunding campaign. Duration splashed into craft beer in 2017 collaborating with leading lights Verdant, Deya, Cloudwater, Burning Sky and North. Transforming a stunning 10th century priory site in rural Norfolk into a progressive modern farmhouse brewery to make Beers That Belong. Since opening in late 2019 both our beers and our brewery have won multiple awards.
Hops: Mosaic
Grist: Best Ale, Extra Pale, Torrefied Oats, Naked Oats
Yeast: House Ale Blend (Voss Kviek/Belgian yeast
Allergens: Cereals that contain GLUTEN. Vegan and Vegetarian friendly.