Brass Castle Brewery- Sunshine | IPA GF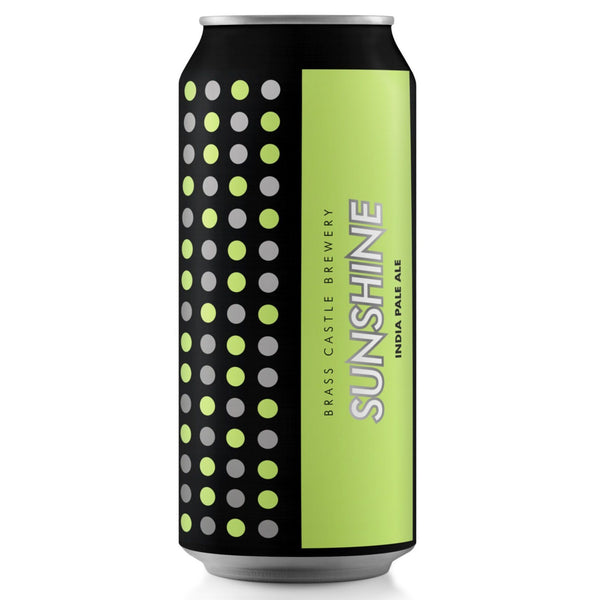 Sunshine- IPA, 5.7% ABV., 440ml.
A North Yorks version of the US West Coast hop-forward IPA. Bitterness is balanced by malt sweetness in our IPA and dry-hopping rounds out the aroma. Multiple hop types in this one, to justify the 'sunshine-in-a-glass' claim. Just what you need to brighten a grey winter (or even summer!) day! Gluten-free.